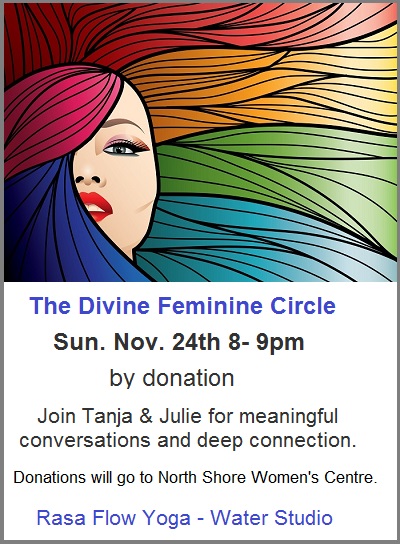 Imagine being in a space where we connect with each other, honoring
our true nature, and sharing our stories.
The Divine Women Circle is a safe space co-created by each and every
one of us. Our aspiration for this group is to have meaningful
conversations that help us slow down, open up and connect with our
sisters.
The event is open to all women who feel drawn to such gathering – we
welcome all of us.
Dress in comfortably as we will be seated on the floor for an hour. Bring a
journal and pen if you desire, some water if you like. Please be considerate
and refrain from wearing scents and perfumes.
Please register online for this special event.
To Register & Pay for:
The Art of Entering Meditation
with Yogi Amandeep Singh
Please click here
$45 pay in advance
$55 at the door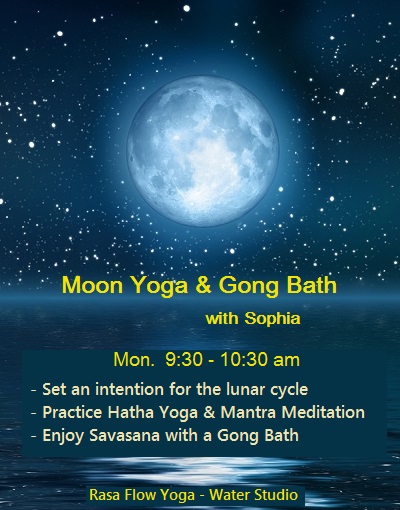 You're invited to this unique 90 minute sound bath to slow down, rest, and receive healing vibrations while immersing into a soundscape of Gongs, Crystal Singing Bowls, Tibetan Singing Bowls, Steel Tongue Drums, and more.
Some benefits that you can experience during Sound & Vibrational Healing (Sound Bath):
– Deep relaxation – not only during, but days afterward you'll be better able to manage stress and anxiety
– Increase in immune system function
– Nervous system regulation
– Decrease in depressive feelings
– Improvement in emotional regulation
– Reduced blood pressure
– Enhanced sleep and memory
– Tunes you up to positive mood states
– And more
Yoga Mats and blankets are available at the studio.  Bring water bottle, a cushion/pillow & eye covering if you  require them as you will be laying down for up to 90 minutes. 
Parking: There is street parking (usually plenty), and a paid parking lot on 1st Street East near Rasa Flow Yoga.
Note: We cannot let you in if you are late.  Please arrive early, before 7 pm (no refunds for being late).  If you need to contact Mike Reed please text (do not call): 778-680-5992
TURN CELL PHONES COMPLETELY OFF UPON ARRIVAL
Mike Reed is a musician, sound healer, artist, and world adventurer. Having travelled the world extensively while exploring the spirit of the land, music, and shamanism, he holds a deep and heartful space in which to heal, harmonize, and explore your inner world. His love of drumming and percussion led Mike to study at the Musician's Institute in Los Angeles, and over the last several years he has studied counselling, personal development, life coaching, and has completed 3 years of Shamanic Apprenticeship with Westcoast Shamanic in Vancouver. Mike's insatiable thirst for learning and self-improvement has allowed him to synthesize his musicianship and spiritual practice to hold a space of healing and relaxation.