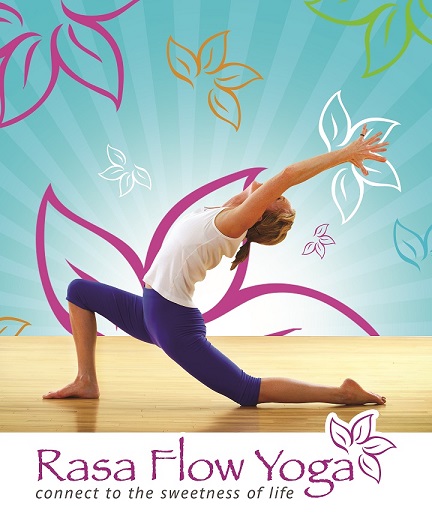 ---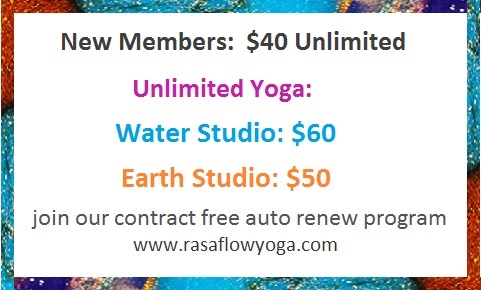 ---
Upcoming 200 Hour Yoga Teacher Training with Rasa Flow Yoga School:
PoCo Earth Studio
2569 Shaughnessy St, Port Coquitlam
Part time weekends: September 1 – December 16, 2018 

Fees: $3000.00 + tax = $3150.00
Eva's Yoga & Dance World
12551 Vickers Way, Richmond

Part time weekday: September 5th – December 18, 2018 

Fees: $3000.00 + tax = $3150.00
For more details visit our Teacher Training page.
---
New to our studio?  Welcome to Rasa Flow Yoga 🙂
We encourage new members to skip the paperwork at the front desk by completing an online registration and accepting the online waiver.  Follow our simple instructions:
Earth Studio ( Port Coquitlam) or Water Studio (North Vancouver)

Choose your location & click on the 'Online Schedule & New Member Registration' tab, you will be directed to Mind Body Online site. .

Click on "Log In"

Follow the instructions to "New to our site"

Complete all fields and accept the liability waiver

If you have a Family Member that you want to add, Please create a

separate account

for the Family Member.

When you come into the studio, let us know you completed the online registration & waiver

You can purchase a new member offer at the studio

You can also register for classes as "Unpaid" and the rest will be resolved at the studio
---
Studio Etiquette:
No back to back classes on unlimited yoga memberships

If you have injuries please inform the instructor

Memberships cannot be shared

All memberships have an expiry date

Please email rasaflowyoga@gmail.com if you have inquires about your membership
---
 Rasa Flow Yoga offers traditional yoga with a focus on Asana (posture), Pranayama (breathing practice) and Meditation.
            – Asana for body alignment, strength and flexibility
            – Pranayama to strengthen the nervous system
            – Meditation for mental strength and clarity  
---

Upcoming: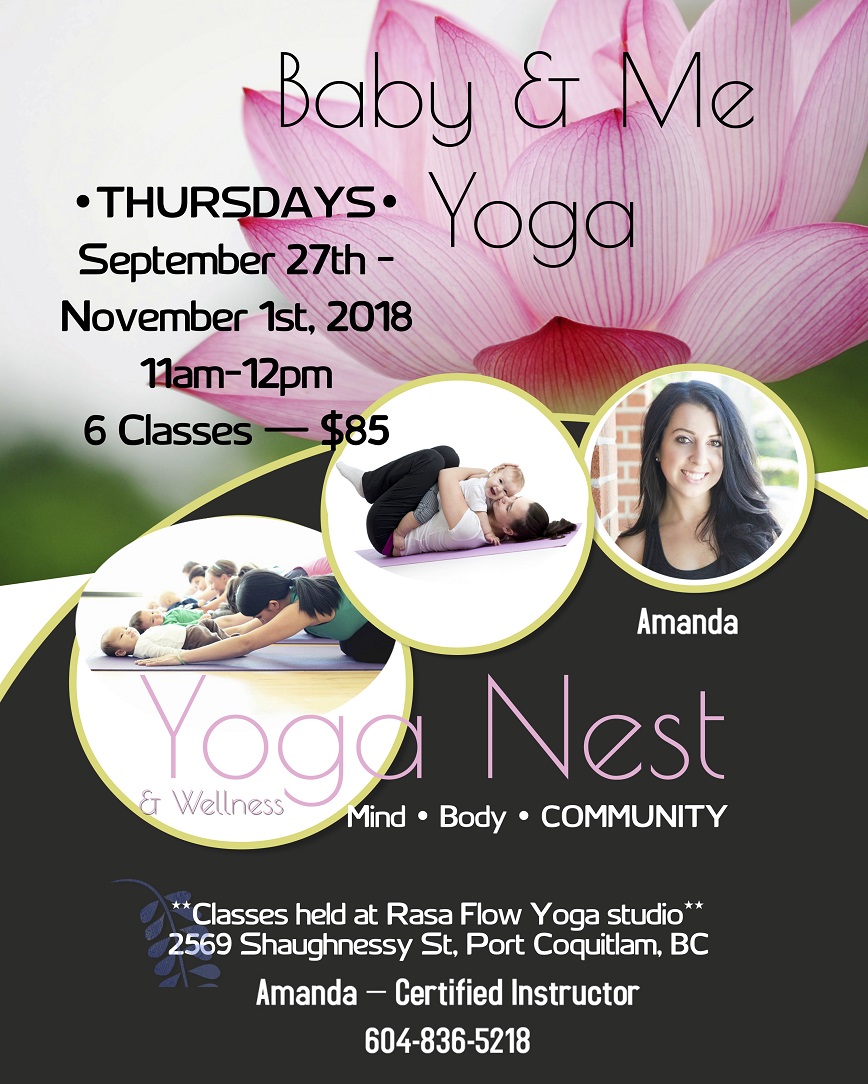 ---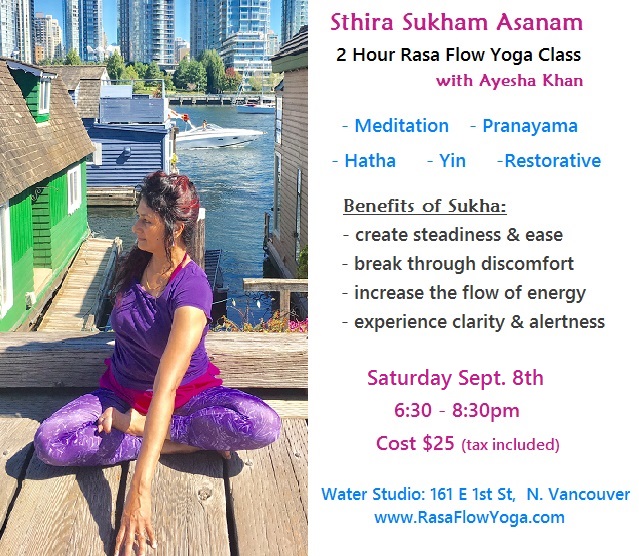 ---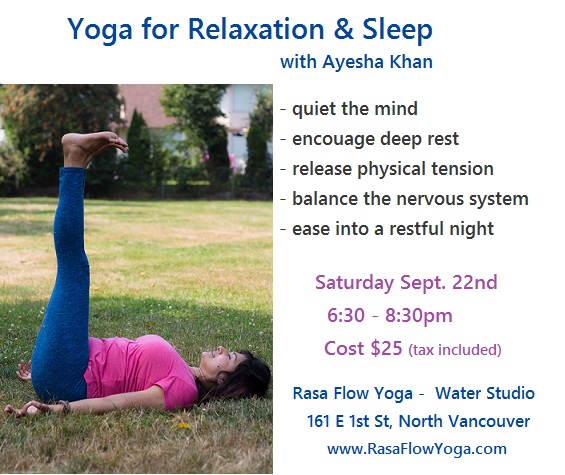 ---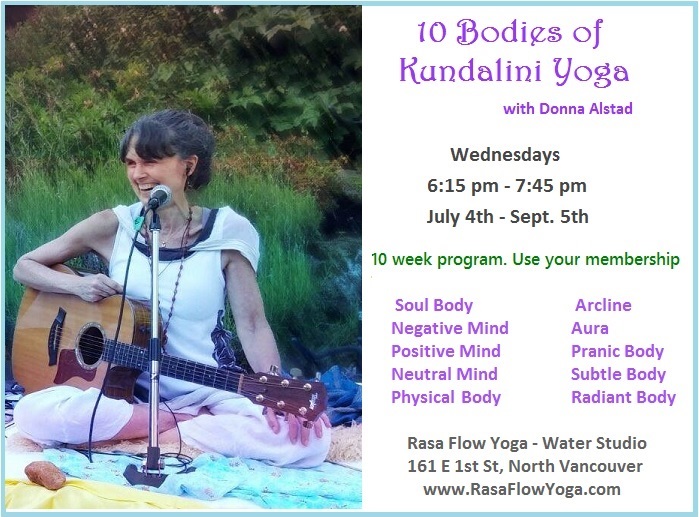 Kundalini Class cancelled on Wednesday Sept. 12th.  Next series starts Sept. 19th.


---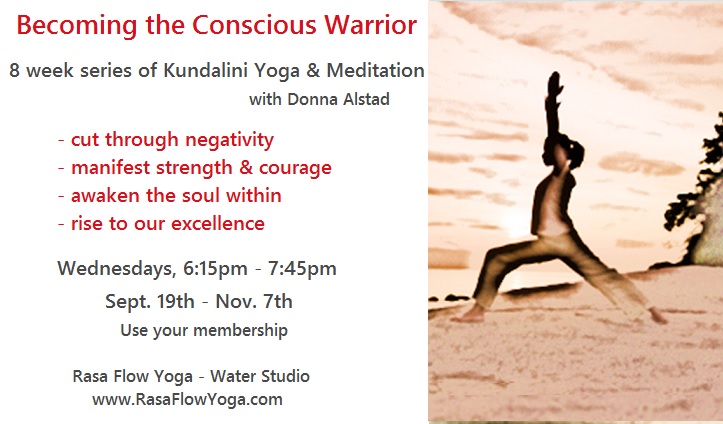 ---
*  This disclaimer states there is no guarantee of specific results and each person results may vary.