Link To: Online Schedule & New Member Registration for Earth
Studio Parking: Plenty of parking is available on the street and members are also able to use the large parking lot across Samz Pub and behind the Legion. 1 block away from the studio.
---
Feb. 13th, Wednesday 9:30am Cancelled.  We apologize for the inconvenience this may of caused.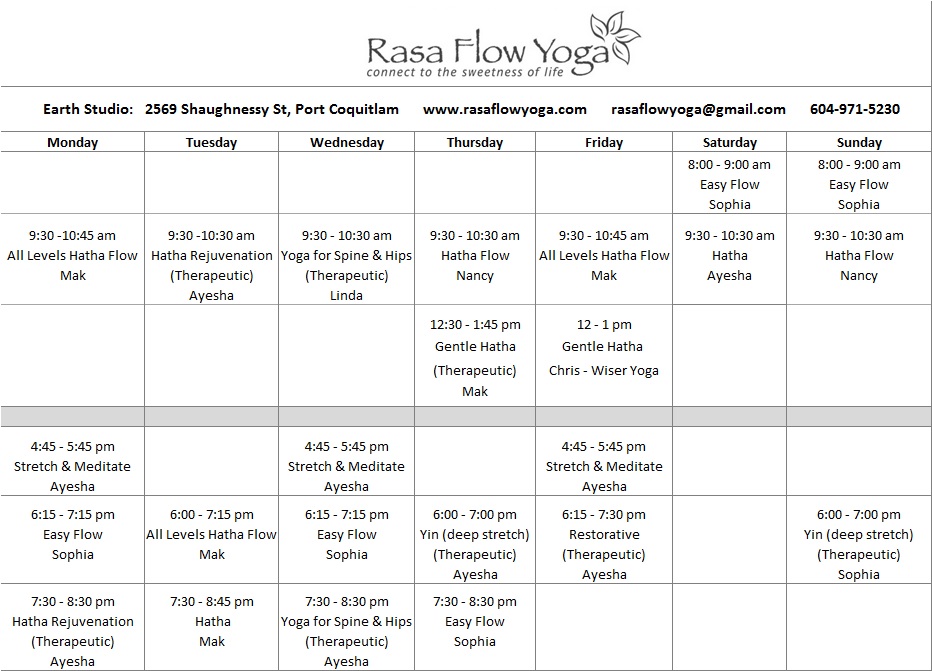 ---
New Studio Rates:
Drop In:  $20
1 Month Unlimited:  $100
3 Months Unlimited: $240
10 Yoga Classes (1 year expiry):  $130
Auto Renew Program:
---