Mak
Ayesha
Sophia
Donna
Anndee
Kenzie
Nancy
Linda
Chris
Siobhan
Jennifer J
Heather
Jagdeesh
Shahedeh
Mathius
---
Mak   ( M. Aslam Khan )
As a Martial Arts teacher, I started practicing yoga in India 1982 under "Bihar School of Yoga" where I did courses in Hatha Yoga, Advanced Pranayama and Chakra Sadhana. At the "Art of Living", I have done the Beginners and Advanced courses.  Then I  practiced Sivananda Yoga and Iyengar Yoga for a while.  As I moved on with my quest, I did my Teachers Training courses under Shiva Rea in Boston, Masachusettes at the Kripalu Yoga Centre.  Later, I completed 500 hours of Teachers Training registered with Yoga Alliance:  200 hours Hatha Yoga in Vancouver at Open Source Yoga.  300 hours Ashtanga Yoga in Mysore, India.  For the past 2 years, I have been doing courses at the Isha Yoga Foundation in India:  Intense Hatha Yoga course, Inner Engineering,  Advanced Meditation course (Shuniya) and Suriya Kriya.  I continue to seek the yogic path.
I also hold a 3rd degree Black Belt in Canadian Shotokan Karate.  Since the year 2004, I have stopped teaching Karate and remain fully devoted to the yoga practice.
In my teaching I love to keep Yoga traditional in its roots.  My teaching method is based on power vinyasa flow but I also bring a lot of variety from all that I have learnt. My teaching can be intense, moderate or gentle depending on the students. My intention is to bring out the very best in every student and to see them feel light, refreshed and energized by the end of each class. My goal is to cultivate a balanced healthy life style in every individual student recognizing the spiritual qualities such as compassion, love for life and for all human beings, encouraging everyone to explore their inner strength and vitality, thus igniting the fire of yoga within.
---
Ayesha Khan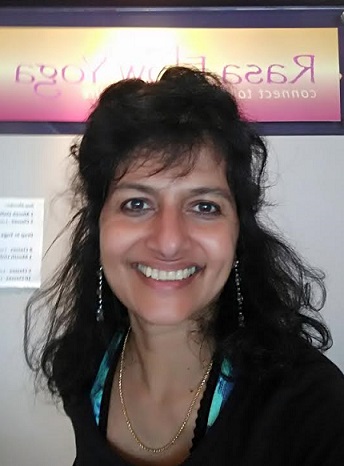 Since the 80's I've been practicing a yogic system of highly energizing postures and exercises that originated in the Himalayas called The 5 Tibetans which kept me energized, motivated and helped me deal with the stress and dramas of everyday life.  My personal practice later evolved to include 4 years of Shotokan Karate and 3 years of Bikram Yoga.  After this exploration, I decided to dedicate myself to a daily home practice of asana, pranayama and meditation.
In 2009 I met my teacher Shiva Rea who inspired me to teach yoga with devotion and compassion. I later met Daniel Clement who refined my teaching skills using the principles of alignment and therapeutics.
I am passionate about honouring the body, mind, and spirit connection in all people.  Each person is divine and full of potential.  I invite you to join me on this evolutionary journey: Together we will breathe, feel and discover!
My classess will encourage you to embrace the flow and allow the prana to guide you.
Prana: "life-force of creation"  Flow: the state of unified consciousness
I invite you to experience yoga as the unfolding from your heart, from the fullness of your inner feeling, explore self inquiry, playfulness, movement and balance.
---
Sophia Khan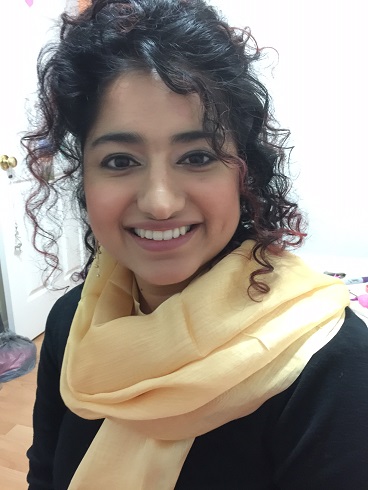 I started practicing yoga in 2004 and it has been part of my lifestyle since then. Through regular practice of asana, pranayama and meditation I've observed many positive changes and with continued practice I've been able to cultivate a calm energy and have developed a new perspective on life. As I continue to experience life I find yoga gives me strength to deal with day to day challenges, enhances my relationships and keeps me light hearted.
I started my teacher training journey in 2009 with Shiva Rea Prana Flow® Yoga,  who ignited my inner fire and inspired me to spread the rhythm of yoga.   I later met Kenny Graham with whom I experienced and completed Anusara Immersion 1.  I furthered my studies in Alignment Yoga with Daniel Clement who enriched my ability to guide practioners through safe alignment and to honour beauty and grace in all expressions of hatha yoga postures.  I completed Radiant Child Yoga Program with Shakta Kaur Khalsa who introduced me to Kundalini Yoga and it's dynamic movement and flow of energy. I am dedicated to updating myself and keeping the practice of yoga fresh and alive.  Many thanks to Mak & Ayesha who are the Sun & Moon in my life.  They are my parents, Karate and Yoga Teachers. They have been my guide from the beginning and may the divine continue to shine light upon them!
I believe practicing yoga is a scared journey where one discovers a whole new universe within.  It's never too early or too late to start, there is no competition as we discover and embrace yoga at our own pace.  As we stay connected with the breath we improve on all levels, one step at a time.
Yoga helps me flow through life and stay on purpose.  I'd love to share this spontaneous flow where you will experience boundless benefits and unlock your inner potential.
Namaste
---
Kenzie Pattillo
Kenzie has been practicing and studying yoga since 1998. She completed her 200 hour YTT at Salt Spring Centre of Yoga in 2002 and her 500 hour YTT through Semperviva Yoga College in 2015. Though her advanced training has been primarily focused on Vinyasa, Restorative and Yin, she is most inspired by teaching complete beginners. She loves simplifying the practice and postures so as to be completely accessible to everyone regardless of their age, ability, or background. Her greatest intention when she teaches is to hold space for a student's own meaningful practice intuitively and peacefully.
---
Anndee Raney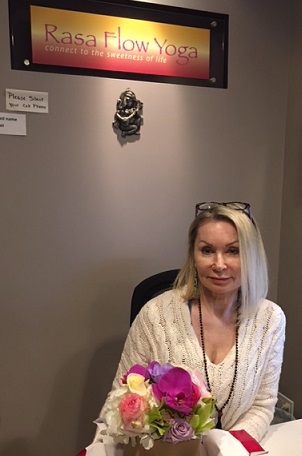 Yoga informs everything in my life. From that perspective life is colored with the wide brush of yoga and buddhism. In yoga there is no separation between body mind and spirit. The three exist as a union -what happens to the mind happens to the body and spirit. The gift of being able to teach yoga is a very precious gift I do not take lightly.
The First lesson-ahimsa (non harming)-from here we can relate to our yoga experience without judgement letting go of habitual resistance and tension.
From this point yoga can expand for us, within and without. I always encourage adding meditation to the daily practice. This encourages a deepening and brings a wisdom which creates spaciousness and stillness not known in our world of technology.
No longer do we need to cling to material for security. That is seeking outside of us for that which lays within waiting for discovery. Coming home.
A beautiful quote of The Buddha from the Dhammapada
"all conditioned things are impermanent". – when one sees this with wisdom, one turns away from suffering.
---
Siobhan Loverock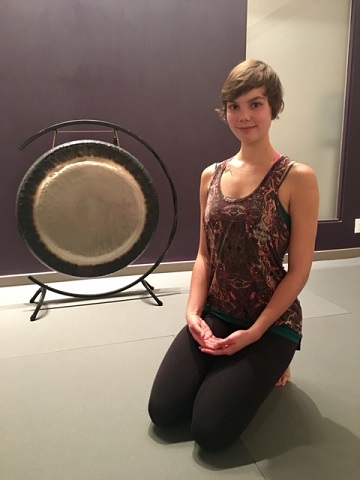 To me, yoga is about love, acceptance, and awareness. Gaining awareness of the body through meditative movement, and paying attention to the sensations that arise in the body during our practice.  Strengthening the love for and acceptance of one's own body just as it is, focusing on it's capabilities, and exploring one's physical threshold while respecting the body's natural limits. Focusing attentiveness towards the breath and noticing how the breath affects our energy, vitality, and mood. Awareness of the mind, acknowledging intrusive thoughts that may pop up, accepting the thoughts without judgement, and dismissing them to come into the present moment. Yoga has helped me find peace within myself, and has aided me through the long journey of learning to love my own body. I aim to assist in others finding their own peace.
---
Jennifer Johnson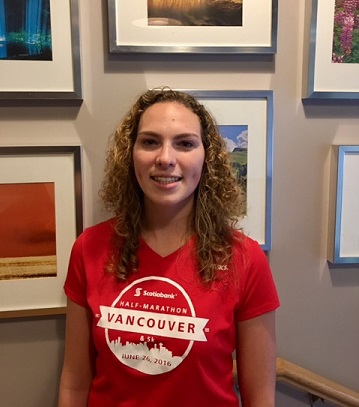 For over 10 years Jennifer has practiced yoga to realize its life-enhancing benefits of reduced stress while increasing personal flexibility, strength, and spirit.  Yoga inspires her to live each moment mindfully.  She has completed the 200 Hour Ashtanga and Vinyasa Flow Yoga Teacher Training Course in Rishikesh, India, (the yoga capital of the world), and taught yoga in Cambodia.  In Jennifer's classes, she loves to combine creative sequencing, a spirit of playfulness, and a dose of inspiration to help you deepen your practice.  Jennifer seeks to help people of all ages and abilities to thrive in their lives by nurturing their body, mind, and soul with yoga. Her hope is that you step off the mat feeling refreshed, nourished, and balanced.
---
Donna Alstad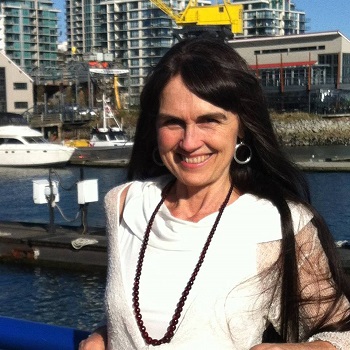 Donna is a KRI certified Kundalini Yoga teacher, musician and practitioner of Vedic Astrology.  She has taught classes and workshops for 20 years, bringing Kundalini yoga to the North Shore in 2000.  She was co-owner of Sat Nam Yoga from 2006 – 2011 and currently teaches at Rasa Flow as well as performing with her band, Shuniya, at yoga studios throughout Vancouver.
---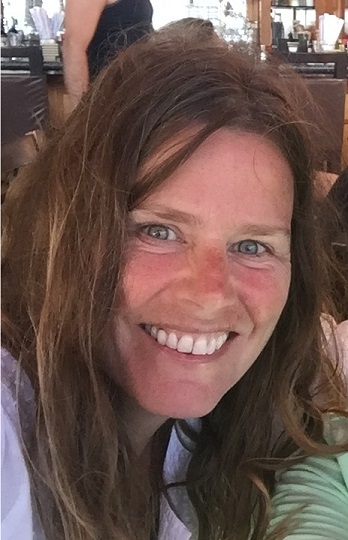 Heather is a certified Kundalini yoga teacher.  She loves to meditate and offer 40 Day Meditations.  She has a warm heart and loves to share the experience of yoga to all!
---
Nancy Chenier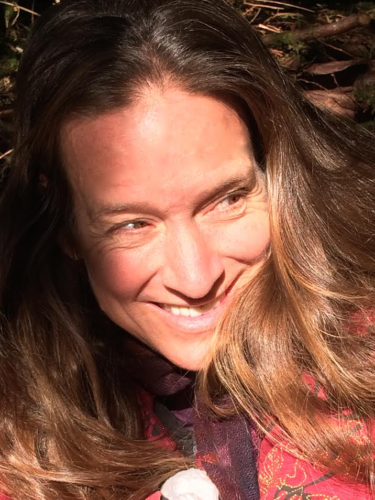 The strength and agility of the body and mind are gifts that we carry off the mat and into the world, enabling us to face life's challenges–be they great or mundane–with steadiness and ease. My hope is to nurture those gifts on the mat with mindfulness as well as a sense of joy. Having studied with some incredible teachers in Canada and abroad, I'm honored to be able to share the practice with others.
---
Chris Ridout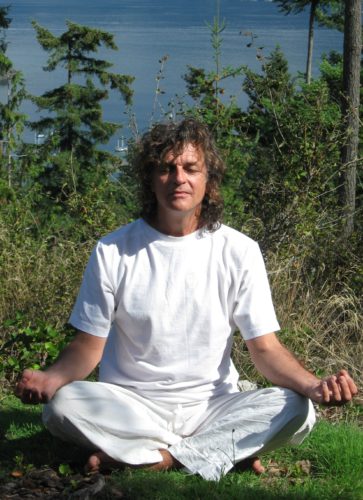 "Forget all that," says Chris Ridout, Rasa Flow's oldest and newest instructor. "I just want to keep what I have for as long as possible. Regular Yoga practice gives me the opportunity to age with strength, flexibility and grace."
Chris has been practising Yoga on and off for over 30 years. What started in a romantic pursuit (unsuccessful) has turned into a lifelong practice. He started teaching in early 2002, leading Yoga classes for his international business students. This lead to a trip to India for formal training in Rishikesh, the ancestral home of Yoga and where the Beatles went to study meditation.
A Zoomer Yoga class is very much a traditional vinyasa-flow class but with lots of changes every week. Many options are given to get into and out of the poses so that regardless of your experience, physical limitations or age you can engage fully in the class.  There is a regularity to the class where, although always changing in small ways, students can count on a sun salutation, a warrior asana and a longer warm-up and cool-down period in every class. This helps gauge your progress in your personal practice (if you choose). 
"All Yoga asks is that you try." Namaste!
---
Linda Moncur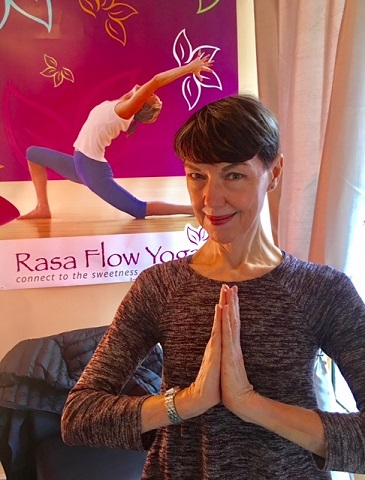 My intention in my yoga practice is to continually nurture a graceful quality within my innermost self, through mindful breathing, centering, grounding and embodying asana fully, integrating the body with the mind through breath. With a background in Modern Dance and ballet, my yoga journey began in the early 2000's with nearly five years of regular practice in Bikram Yoga. In 2009/10, I completed the eleven month Moksha Yoga Teacher Certification Program. Since then, I have received further teacher trainings in: Y-Hot from Y-Yoga….Yin Yoga and Restorative Yoga from Semperviva….and trauma sensitive yoga through Yoga Outreach in Vancouver.
From the start, my yoga practice has paralleled my meditation practice. Education in traditional Buddhist teachings at the Tilopa Centre in Vancouver led me in time, to the Vancouver Shambhala Meditation Centre.
In 2015, I completed Level 4 of the Shambhala Warrior training. The regular practice of yoga and the positive, gentle teachings of Shambhala help me to take yoga off my mat, into the world, with an open heart and the  confidence and the courage  to engage with the challenges of my everyday life. It is my wish to imbue my teaching with that same energy.
Apart from yoga, I am an avid gardener. The gardener is the humble warrior who is steadily moving towards humility and oneness with the earth. In 2014, I helped to create the Meditation Garden on the grounds of the Port Moody Station Museum, next to Rocky Point.
Namaste.
---
Mathius Johnson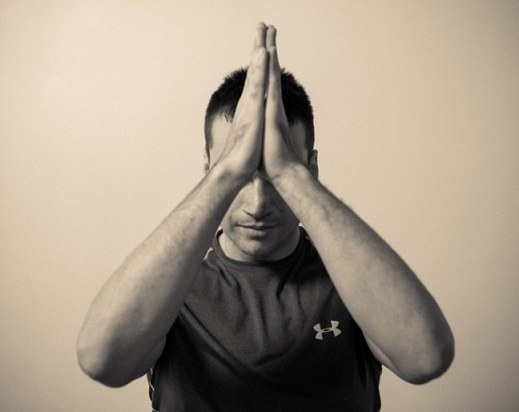 When I first started practicing yoga in 2010, I felt a radical shift in my awareness and perception of life. Ever since then I knew I had to be closer to yoga, so sharing yoga with others became my deepest aspiration. Having experienced alignment issues with a long-term injury, I am aware of the wonderful benefits practicing yoga can have for the body in health and wellness. However, I did not choose yoga specifically for its physical benefits, but rather the connection it helps us all feel between each other and ourselves. That is why I practice yoga, and that is why I choose to teach yoga, to share that with anyone and everyone. In my classes I invite you to challenge yourself and be challenged with deepening and lengthening your Asana practice, increasing your awareness to Pranayama, and allowing yourself to become closer and closer to Samadhi.
---
Shahadeh Ba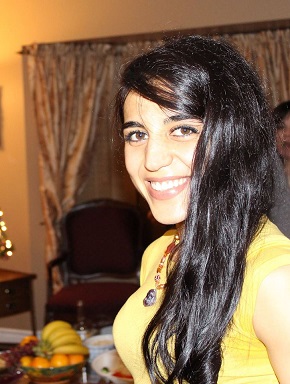 The grammar and language of the body along with creative expression has always been a mysterious zone to be explored since childhood which led to  experimenting with different fields such as pilates, sports and dance. As the years went by, yoga crossed my path and it was an adventure to a whole new world. The breath, motion and patterns  leading to transformation and liberation, not just on the physical, but on the many layers of existence as an ongoing experience.  Since then, it has been a life mission to share this healing medicine as it is a gift left for us by our ancestors. As  life long students, we will continue to use the foundations of this science as it evolves into deeper forms of expressions for the future generations and so on.
Mastery of yoga is really measured by how it influences our day-to-day living, how it enhances our relationships, how it promotes clarity and peace of mind. – T.K.V. Desikachar

---
Asha Jagdeesh Jap Prem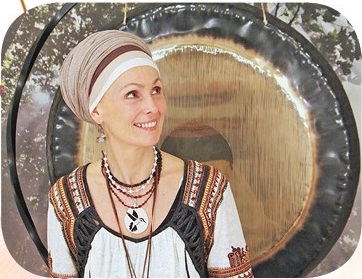 Facilitator of Sacred Space.  A teacher and mentor for 10 years, Asha is a dynamic, intuitive, heart-centred yoga and meditation instructor, who specializes in yogic and sound therapy.  She is certified by the Kundalini Research Institute, with both Level 1 and 2 international teacher diploma.
---